The 100% owned, direct road access, 3,784-hectare Holy Cross property has just been drilled for the first time ever, and offers near-term discovery potential.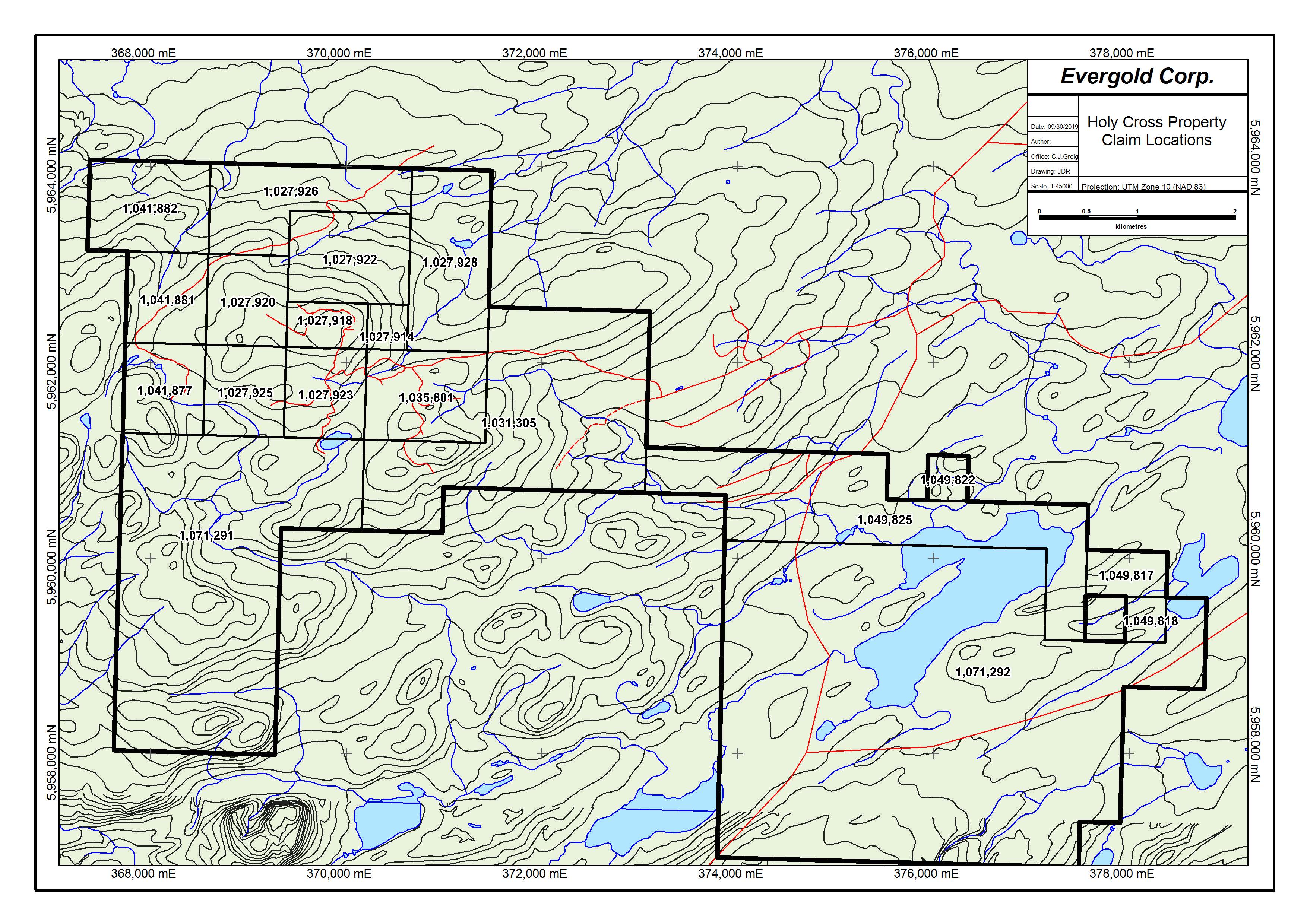 Located in central interior British Columbia southwest of Vanderhoof and approximately 60 kms due north of the multi-million-ounce Blackwater gold deposit, presently being developed into a mine by Artemis Gold, the primary target type is epithermal style high-grade gold and silver. The moderate topography and drive-on road access allows for year-round drilling of the target area.
Historically mapped, trenched, sampled and surveyed by Noranda (1987-89), Kennecott (1994), and Phelps Dodge (1995-1997) for its large-scale geochemical anomalies with encouraging results (e.g. 1 g/t Au over 8.5 metres in chips, and 24.02 g/t Au and 20.8 g/t Ag from grabs), but never drilled, Holy Cross hosts a robust siliceous alteration system carrying locally elevated gold, copper and silver values over a large area, with attractive coincident geochemical-geophysical anomalies.
The Company has interpreted the observed widespread surface Au-Ag and pathfinder element anomalism, and silicious-pyritic and clay alteration as representing the upper levels of a potentially intact felsic intrusion-related, low sulphidation, epithermal gold-silver system, with the higher-grade parts of the system lying at depth. It was this conceptual exploration model that the Company set out to test with 1,556 metres of drilling in 4 holes in October 2022. Observations of lithologies, alteration and mineralization in several of these drill holes suggests that the model is correct. Laboratory assay results for this work are awaited.