The 100% owned, direct road access, 3,784-hectare Holy Cross property is drill-ready and offers near-term discovery potential. Located in central interior British Columbia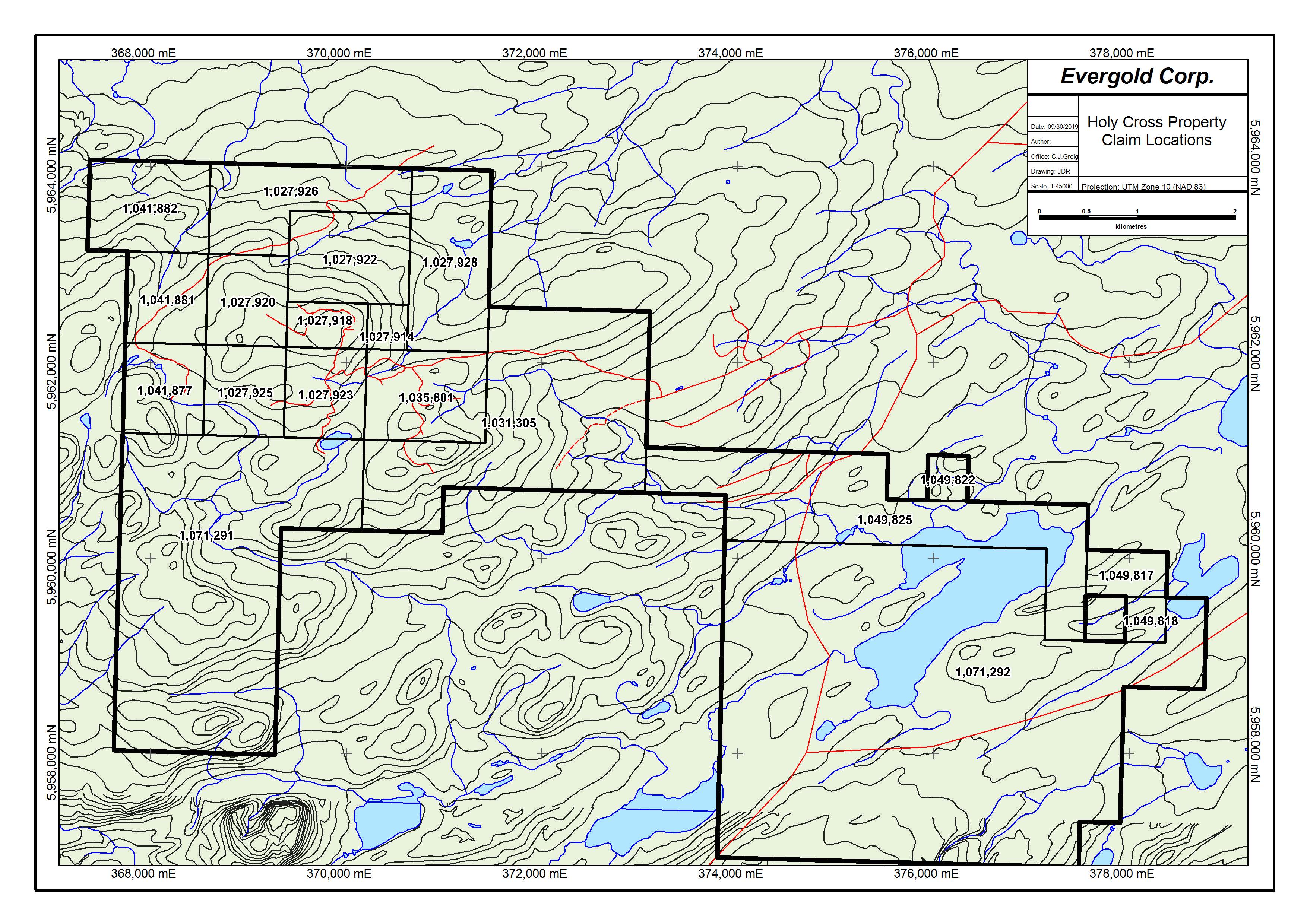 southwest of Vanderhoof and approximately 60 kms due north of the multi-million-ounce Blackwater gold deposit, the primary target type is high-grade and/or bulk-tonnage intrusion-related gold+/-silver+/-copper. The moderate topography and drive-on road access allows for potential winter drilling of the target area.
The Holy Cross property is predominantly underlain by volcanic rocks of the Middle Jurassic to Eocene age Oosta Group, which have been intruded by a large Jurassic age quartz monzonite stock on the northern portion of the tenures.
Historically mapped, trenched, sampled and surveyed by Noranda (1987-89) with encouraging results (e.g. 1 g/t Au over 8.5 metres in chips, and 24.02 g/t Au and 20.8 g/t Ag from grabs), but never drilled, Holy Cross hosts a robust siliceous alteration system carrying locally elevated gold, copper and silver values over a large area, with attractive coincident geochemical-geophysical anomalies. Part of the property's allure is the heavy glacial drift coverage, which has camouflaged the underlying bedrock.
Geophysical surveying carried out in 2015 identified shallow Induced Polarization (IP) geophysical anomalies coincident with geochemical anomalies in the overburden. A detailed heli-borne magnetic survey was carried out in 2019. A program of ground-based induced polarization geophysics is planned for the 2021 field season, to be possibly followed by drilling.