Click here for the Golden Lion Property NI 43-101 technical report.
The 100% owned, helicopter access, 5,099-hectare Golden Lion property is drill-ready and offers near-term discovery potential. Located in the Toodoggone region of north-central British Columbia, north of the Kemess mine and Lawyers (Cheni mine) project, the Golden Lion property exhibits high grades of gold, silver and copper in outcrop and high values in soils, multiple targets and large-scale potential. Mineralization styles encompass high-grade vein-hosted epithermal gold-silver, copper-gold-silver replacement/skarn, and potential bulk tonnage copper-gold porphyry.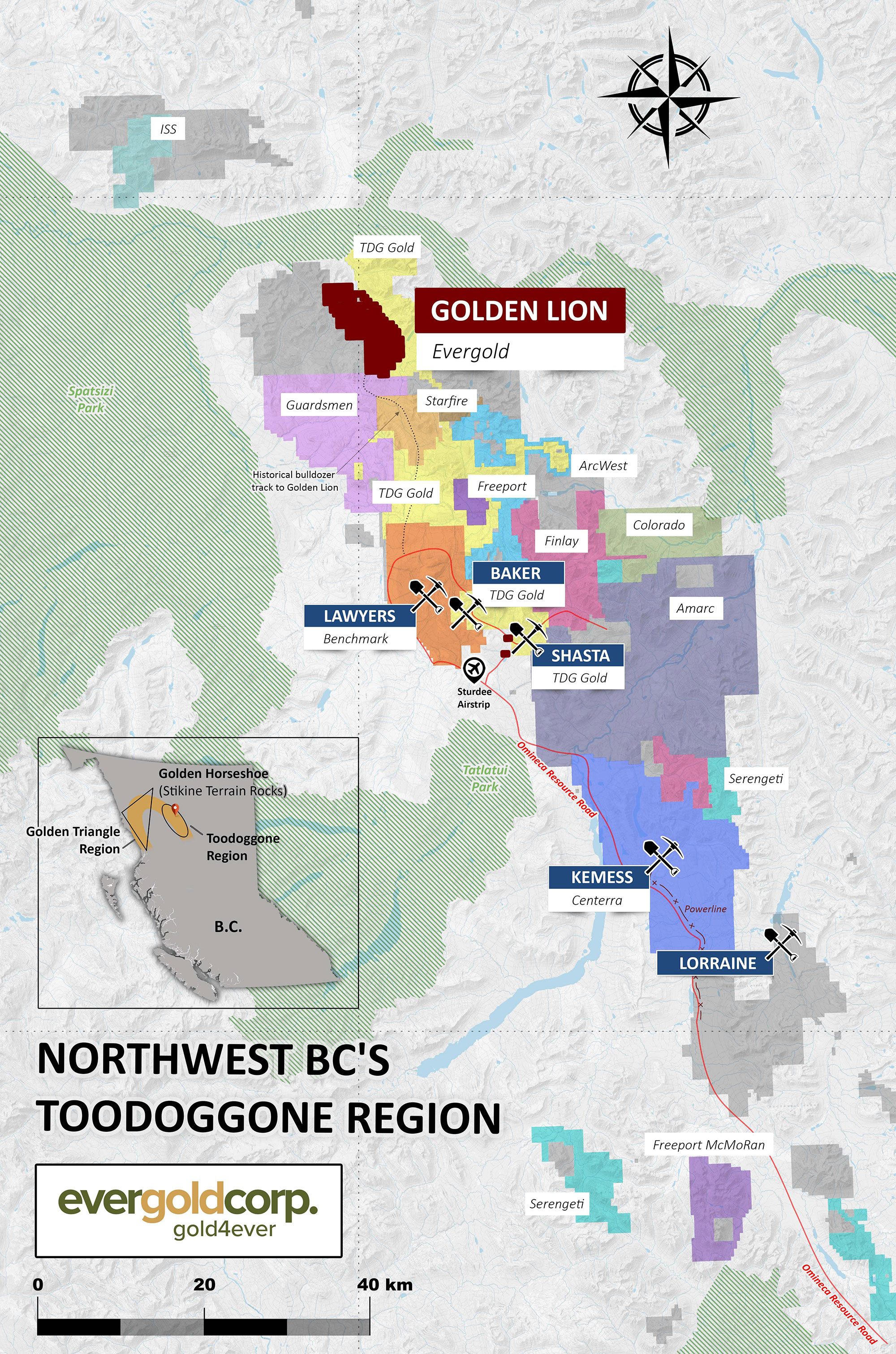 In 1982 Newmont drilled 22 small diameter (BQ) core holes for 2,475 metres on a single target on this large property from which very strong results were returned, e.g. 87 metres of 1.01 g/t Au (est. true width 35 metres). Gold-silver mineralization within this target area, designated "GL1", is associated with a broad, irregular, steeply eastward dipping zone of stockwork veining and disseminated pyrite hosted within porphyry intrusive emplaced along a linear trend parallel to the northwest-striking Toodoggone-Takla thrust fault boundary. Soil sampling in 2013 and 3D modeling by Evergold in 2019 shows the GL1 zone to be open for expansion, and to present an immediate, potentially high-grade gold-silver drill target.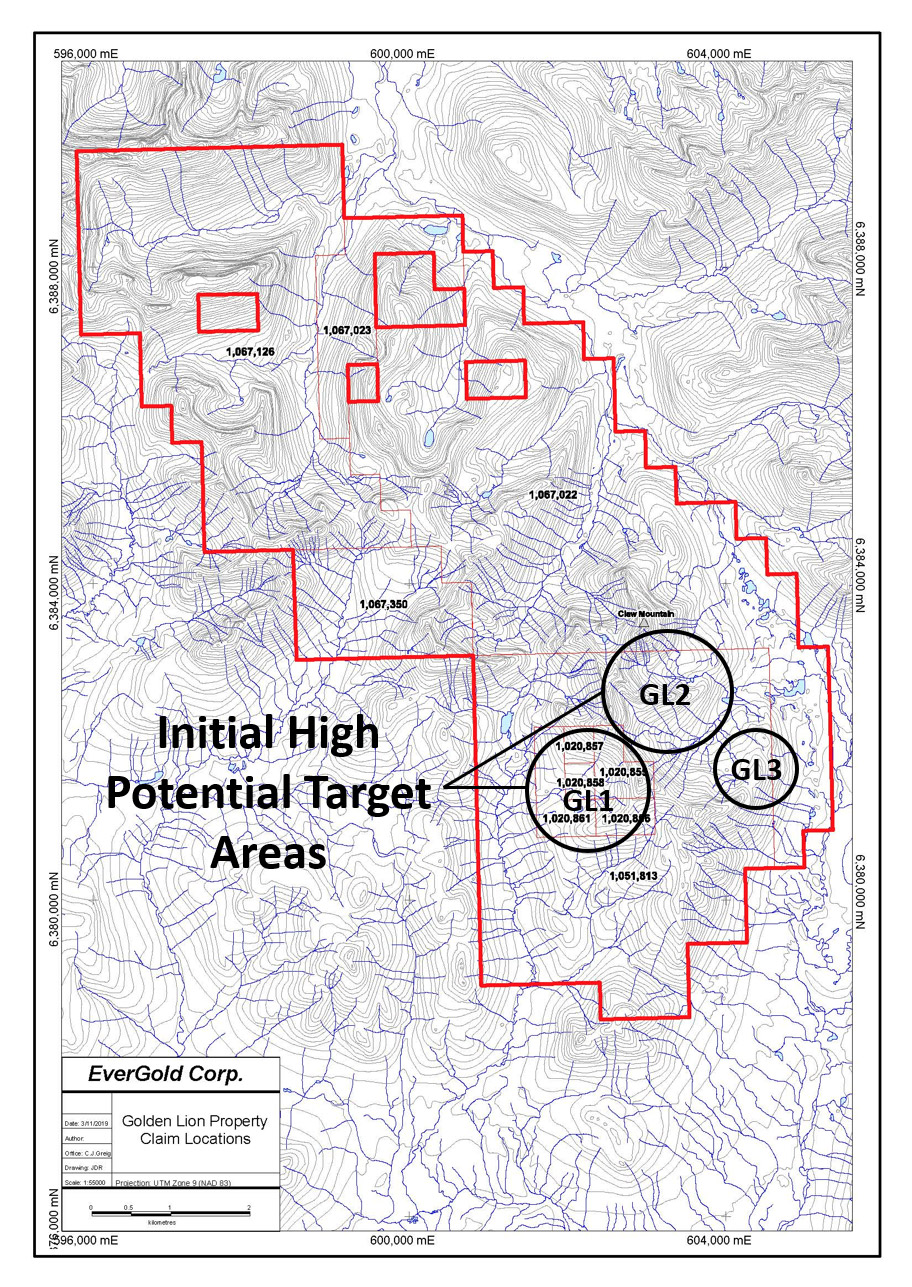 Elsewhere on the Golden Lion property, extensive soil and rock sampling carried out in 2017 and 2018 by Evergold has revealed two large, strong, multi-element (Cu-Au-Ag-Pb-Zn) anomalies ("GL2" and "GL3") overlying the hills to the northeast of GL1. The multi-element character of these anomalies, coupled with rock sampling, geological mapping and the results of a 2017 airborne magnetic survey, indicate one or more porphyry intrusive sources. Moreover, topography suggests the source of the soil anomalies at GL2 and GL3 lies directly below, at shallow depth.
Outcropping high-grade copper-gold-silver skarn mineralization sampled in 2018 at GL2, associated with a thick unit of carbonate and indications from alteration and geophysics of nearby intrusions, presents an immediate drill target of character potentially similar to that presently being explored by Sun Metals at their Stardust project, also in northcentral BC.
Additional geochemical sampling over the GL1, GL2 and GL3 target areas, coupled with a program of ground-based induced polarization geophysics to refine drill targets, is planned for 2020. This will be followed by drilling.
Assessment reports for historical (pre-Evergold) work carried out on the Golden Lion property can be downloaded by searching "Golden Lion" in the BC Government Assessment Report Indexing System (ARIS) database at: https://aris.empr.gov.bc.ca/